BC Christian Academy's Pre-Kindergarten through Grade 7 educational programs provide the children with a wide array of exposure to core and secondary academic subject areas as prescribed by the BC Ministry of Education's Core Competencies. However, the distinctive which BC Christian Academy can provide from public school education is that everything is taught from a Biblical and Christ-centred view of life, and, just as importantly, it is all taught by a BC certified teacher who is an active follower of Jesus Christ.
BC Christian Academy purposes that every student would learn to see the world and all of life through God-centered, loving and compassionate eyes, instead of through self-serving, ego-centric lenses of their own thinking and understanding. We desire that every child would learn that they have been created by God for the purpose of serving others. In short, they will learn that they have been created by God to be a blessing, and not a burden to others.
While it is indeed imperative that the children become equipped with the knowledge and skills necessary to adequately prepare them for high school and beyond, we believe that it is just as important during these foundational years of their lives, that they are grown in character through firm, consistent, and continual teaching of God's unchanging, Scriptural truths, values, and morals. Parents need to know that their children's days spent at school will support what is taught in their homes, and we understand the importance of the child experiencing this consistency and continuity.
The same safe and encouraging setting of the Jr. K to Grade 7 programs are also available to our visiting students and their families from overseas. International families are welcome to attend, as we allow a percentage of our student-body to be international students. International students' parents may also be interested in enrolling their children in one of our Winter and/or Summer ESL camps.
Being educated at BC Christian Academy offers many opportunities and advantages not found at most schools. We purpose to be more than "school" – we enjoy partnering with families to be an extension of their homes and equip their children for a life of service to others based on a solid foundation of truth.
Are you someone needing peace of mind that your children are being provided safe and loving care beyond normal school hours? Then perhaps you should look into one of the other programs BC Christian Academy provides through its Kids' Club. Through the BC Christian Academy Kids' Club you can find daycare, out-of-school care, after-school, and even infant-toddler programs.
Primary K-3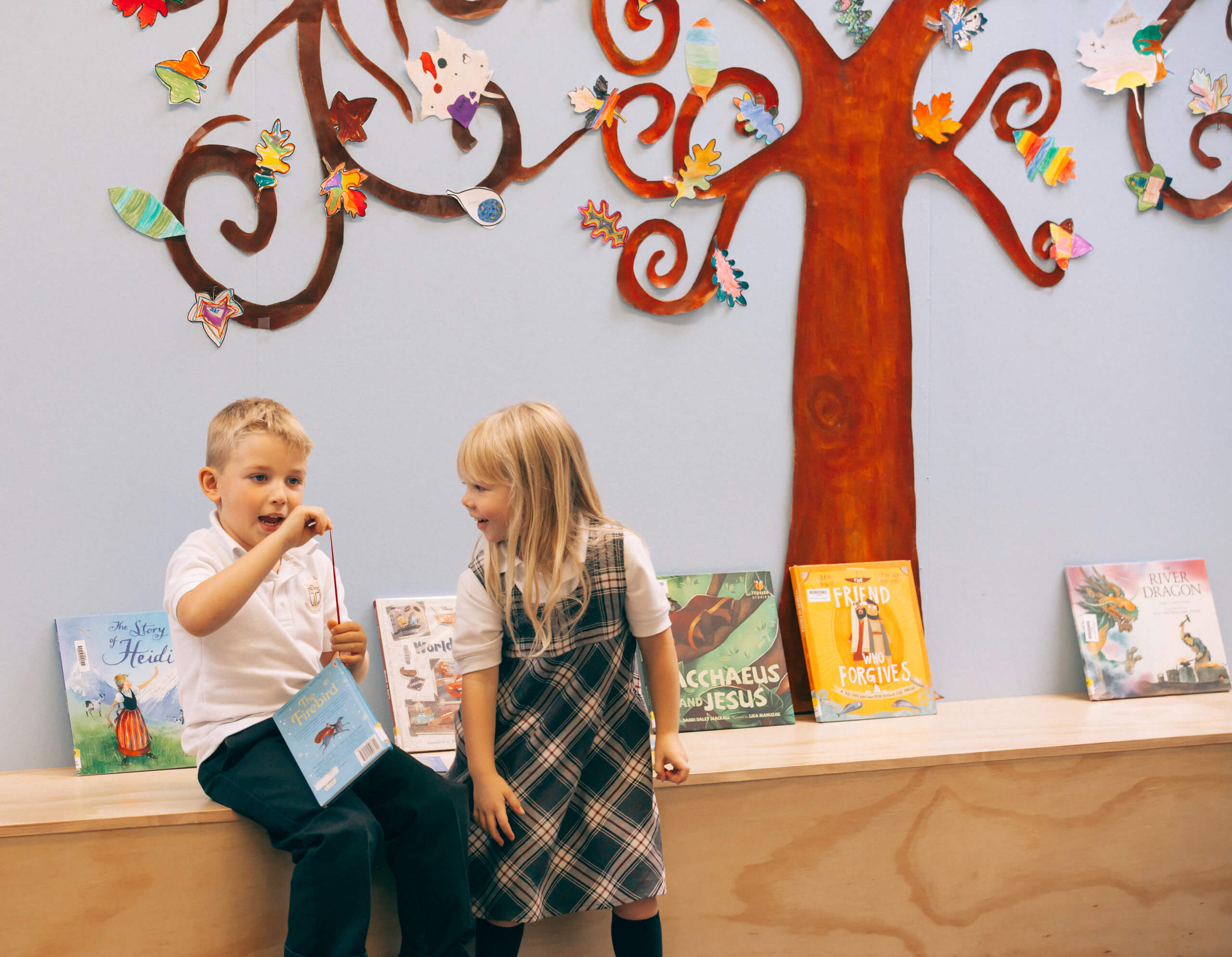 The Foundation to learning is provided in a safe and caring environment by Christian teachers. Emphasis is given to early literacy and ability to thrive in a structured setting with peers.
Music is taught in every grade and French is introduced beginning Grade 2.
Biblical principle of serving others before oneself (Philippians 2) is exercised through class service projects at every grade level.
At this level, the curriculum provides opportunities for the children to develop at an optimum rate academically, with specific emphasis being given to reading skills. Children begin to develop interest in reading and writing as well as concepts and ideas in Mathematics, Science, and Social Studies. A mandatory aspect of the program at these levels is the school's curriculum policy to teach all subject matter from a Christian perspective where feasible so that students learn to appreciate the fundamental unity of God's creation.
Intermediate Gr. 4-7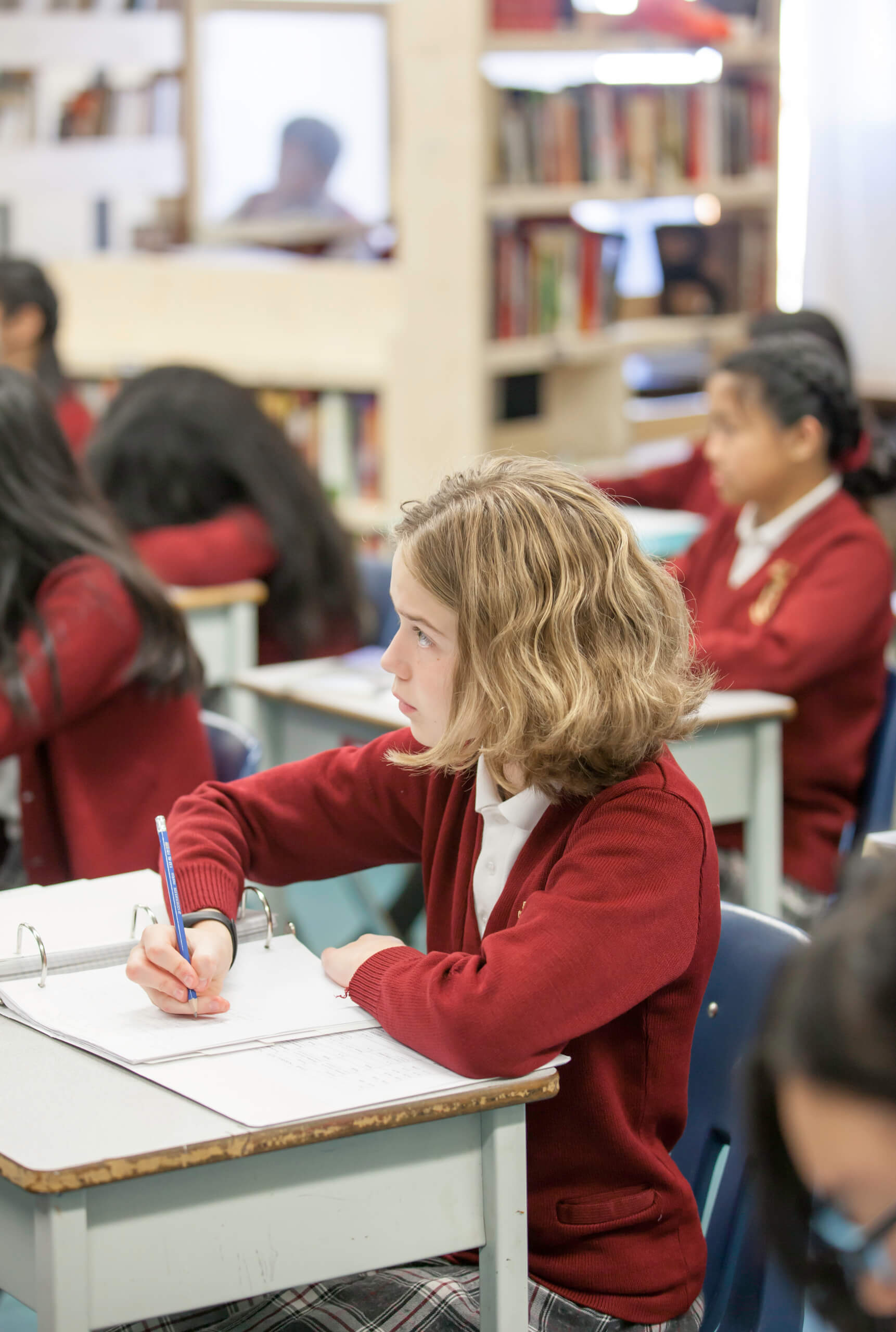 Thematic and cross-curricular teaching is provided to bring increased relevance to all learning. Students are taught the value of hard work and self-discipline to prepare for high school.
Standardized or grade-level testing is done at every grade to closely monitor academic progress. Children are recognized not only for their academic standing but also for their development and evidence of Godly character. Students can participate on school teams beginning in Grade 4 and begin Music Band class in Grade 5.
Intentional service and outreach opportunities move from only within the school to beyond the walls of the school to local neighborhood and the Tri-Cities.
As with the Primary School much of the curriculum will be integrated across subjects. Major themes will be developed throughout the year. Project-based learning is commonly practiced and Computer literacy is emphasized at this level.